A Visionary Pursuit:
Leaving a Legacy
Some simple planning can have a lasting impact on the patients and families who rely on HopeHealth's specialized care in Massachusetts and Rhode Island. Learn how to add HopeHealth to your will or estate plan today!
A Special Gift Leaves a Nourishing Legacy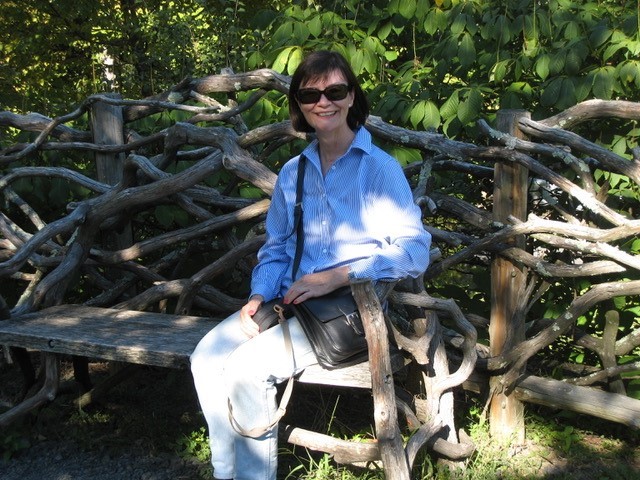 Denise Filion was a self-taught cook who loved to surround herself with her friends, nourishing them with wonderful meals and passionate conversations. Filion was also a cultural ambassador for local college students who were far from home and it became her habit to host them on the weekends; almost every Sunday, she would pick them up, take them grocery shopping and teach them to cook some delicious meals. One student remembers those days fondly, "Denise would never let us make the same meal twice, because she thought life was too short! When I graduated, as a gift, she made me a book of every recipe that we had cooked together. She loved taking care of others."
When she passed away, Filion left a legacy of hospitality and caring to HopeHealth. Her bequest not only included a generous endowment, but she also left resources to supply the Hulitar Hospice Center's Family Dining Room with beautiful china and silverware. These place settings give our patients and guests a touch of the home comforts that Filion was known for, in a dining room full of warm touches. Here, families can get a nourishing meal, a freshly baked muffin or a hot cup of coffee. They can rest and recharge, just steps from their loved one.
And HopeHealth's dining room staff consider themselves to be part of the care team. They will even fulfill special meal requests for our patients, like a recent request for steak and mashed potatoes. "We're excited to cook a wonderful, yet simple meal for a patient," says Support Services Manager, Javone Duarte, "It's the kind of thing that makes our jobs rewarding."
Denise Filion was a believer in the power of a shared meal. She would have loved knowing that her gifts make a difference every day for patients and families.
In her memory there is a permanent remembrance, dedicated by her many friends, welcoming every guest to the Hulitar Hospice Center dining room: "The fine china is in memory of our cherished friend, Denise Filion, who nourished our bodies and nurtured our souls."
Questions about giving to HopeHealth?