A Visionary Pursuit:
Leaving a Legacy
Some simple planning can have a lasting impact on the patients and families who rely on HopeHealth's specialized care in Massachusetts and Rhode Island. Learn how to add HopeHealth to your will or estate plan today!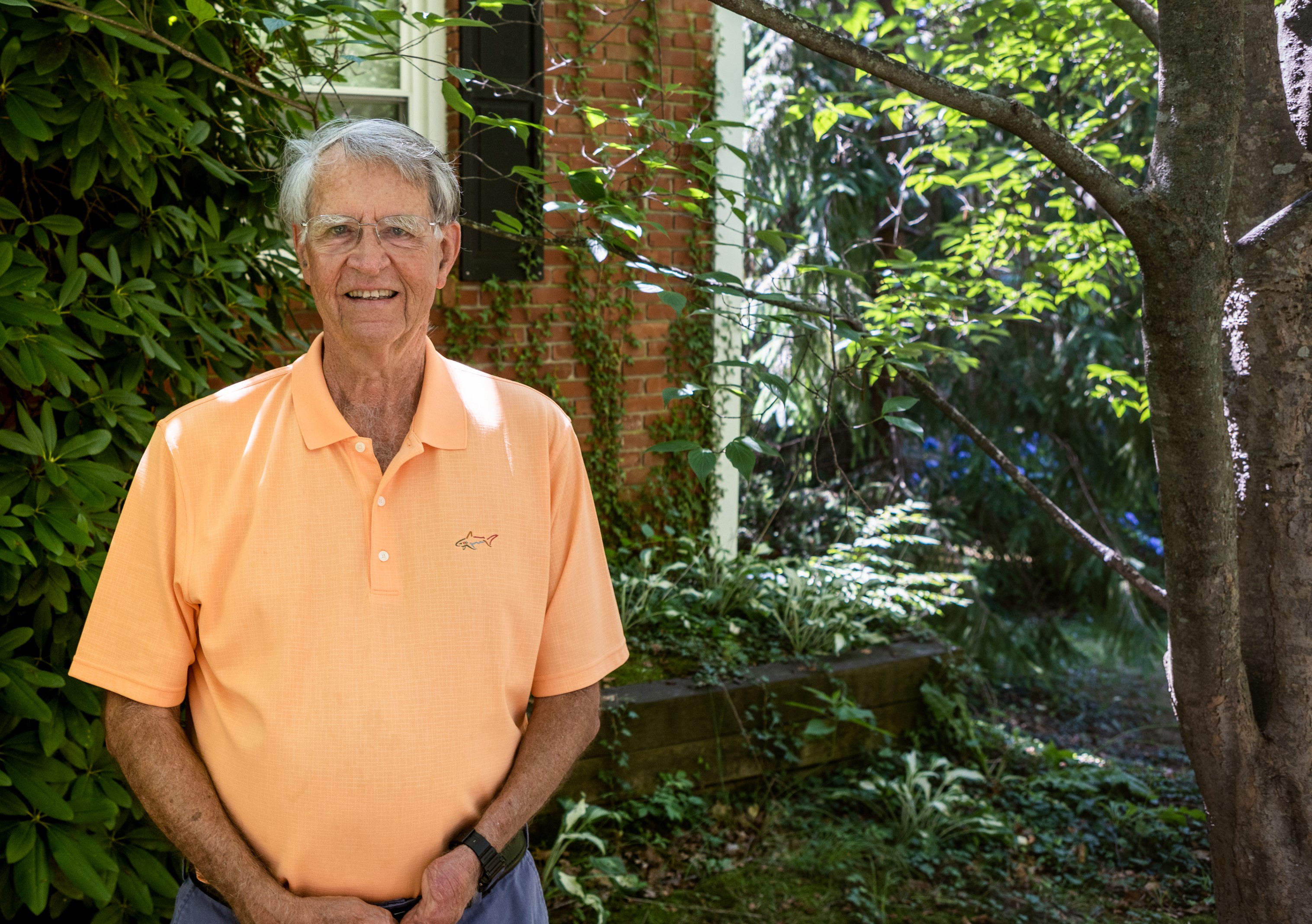 South County resident James T. Lewis made a legacy gift to HopeHealth in memory of his late wife, Margaret "Midge" Lewis so that other families could benefit from hospice care.
"Midge and I had been so fortunate," remembers Jim Lewis. "We had a wonderful marriage of over 45 years, rewarding careers, and were enjoying our two sons' growing families." 
In 2013, Midge was diagnosed with colon cancer and within less than three years, the cancer had spread. Told she only had months left, Jim and Midge called HopeHealth. "It was incredibly scary for us both as she approached the end of her life. As she grew weaker, I felt so lucky to have HopeHealth caring for us both, physically and emotionally." 
Midge Lewis died in February 2016 and ever since, her husband has been an annual donor to HopeHealth. "I knew I had to support this organization that did so much for me and my wife."
In recent years, a friend introduced Lewis to HopeHealth's Legacy Society – a group of generous donors who have made HopeHealth a beneficiary of their estates. It sparked an idea in Lewis' mind.
"We had a nice nest egg saved in our TIAA-CREF account, with plenty to take care of me, our boys, our five grandchildren – and support organiza-tions we care about and that really need the resources."
Lewis spoke with his sons, who agreed that their mother would have wanted to support HopeHealth and appreciate what this generosity will mean for future families who need care.
HopeHealth relies on the generosity of donors to make many programs possible – including grief support, volunteer services, dementia caregiver support, and care for those without insurance –all of which are offered at no charge. That commitment to community was what inspired Lewis to join the Legacy Society. "Everything HopeHealth does, from their care at home to remem-brance events, holds such meaning to every family. It is comforting to know that when I pass away, I will be making HopeHealth's continued work possible."
Questions about giving to HopeHealth?