A Visionary Pursuit:
Leaving a Legacy
Some simple planning can have a lasting impact on the patients and families who rely on HopeHealth's specialized care in Massachusetts and Rhode Island. Learn how to add HopeHealth to your will or estate plan today!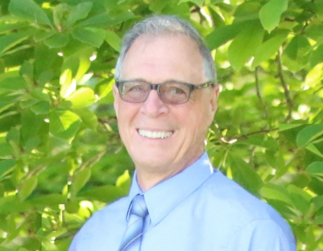 Guy Murgo is a Grief Support Counselor with HopeHealth. HopeHealth provides grief counseling and group therapy sessions in our region free of charge. The program is 100% donor funded, allowing all in need to access emotional and spiritual support.
As a result of the COVID-19 pandemic, my work as a grief counselor for HopeHealth has taken on greater meaning. Families are experiencing tremendous loss but can't gather together for funerals. Those who are grieving are physically and emotionally isolated from their support systems.
To keep our families and staff safe, the HopeHealth grief support team has had to adjust where we do our work. Where once we met in person; now, we connect by phone or Zoom calls. But the how of the work we do is even more important to our grieving families: The words of reassurance, the tools to face the challenging moments, the gentle encouragement, are so deeply needed at this time.
I know that all of the ways we provide care, the one-on-one meetings, group sessions, Camp BraveHeart and Weekend of Hope and Healing, can make a difference to someone being able to get through that first day, that first week, that first year without their loved one. I am not supporting someone in getting "over" their grief, but in learning how to live with it, and to know they are not alone and will one day find joy again.
I know because 12 years ago, my wife, Carol, passed away. Fortunately, a colleague told me about HopeHealth Hospice's Loss of Spouse grief support group. To be with others who were facing this same loss, guided by a skilled HopeHealth grief counselor, was exactly what I needed.
Two years later, motivated to give back to the organization that had helped me find new meaning in my life, I became a HopeHealth volunteer, and in 2014, one of its six grief counselors.
The joy I have found in my life and my work is testament to the care teams, counselors, volunteers and our families and clients. During this isolating time in our world, please know that HopeHealth Hospice & Palliative Care's grief support team will always be here for you – and everyone in our community.
Questions about giving to HopeHealth?